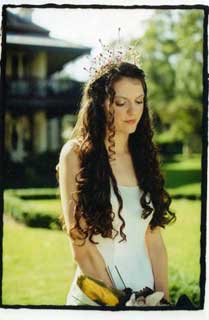 And when Love speaks, the voice of all the gods
makes heaven drowsy with the harmony
- Love's Labour's Lost , William Shakespeare

By choosing to have your marriage ceremony performed by a civil celebrant you can ensure that the service will be a beautiful and highly-personalised reflection of your love and commitment to each other. I am dedicated to providing you with an individually-tailored ceremony which incorporates your own selection of words, readings,poetry, music and ritual - whatever you choose. You may choose a ceremony which is relaxed or formal, traditional or modern, simple or elaborate.
I am happy to offer some general guidelines for the service if you would like, but couples are free to determine the content and arrangement of their ceremony. The only legal stipulation is that the ceremony must incorporate the 'Monitum' (the words required to be said by the celebrant), and vows which include the required wording.
Some beautiful readings can be found here.